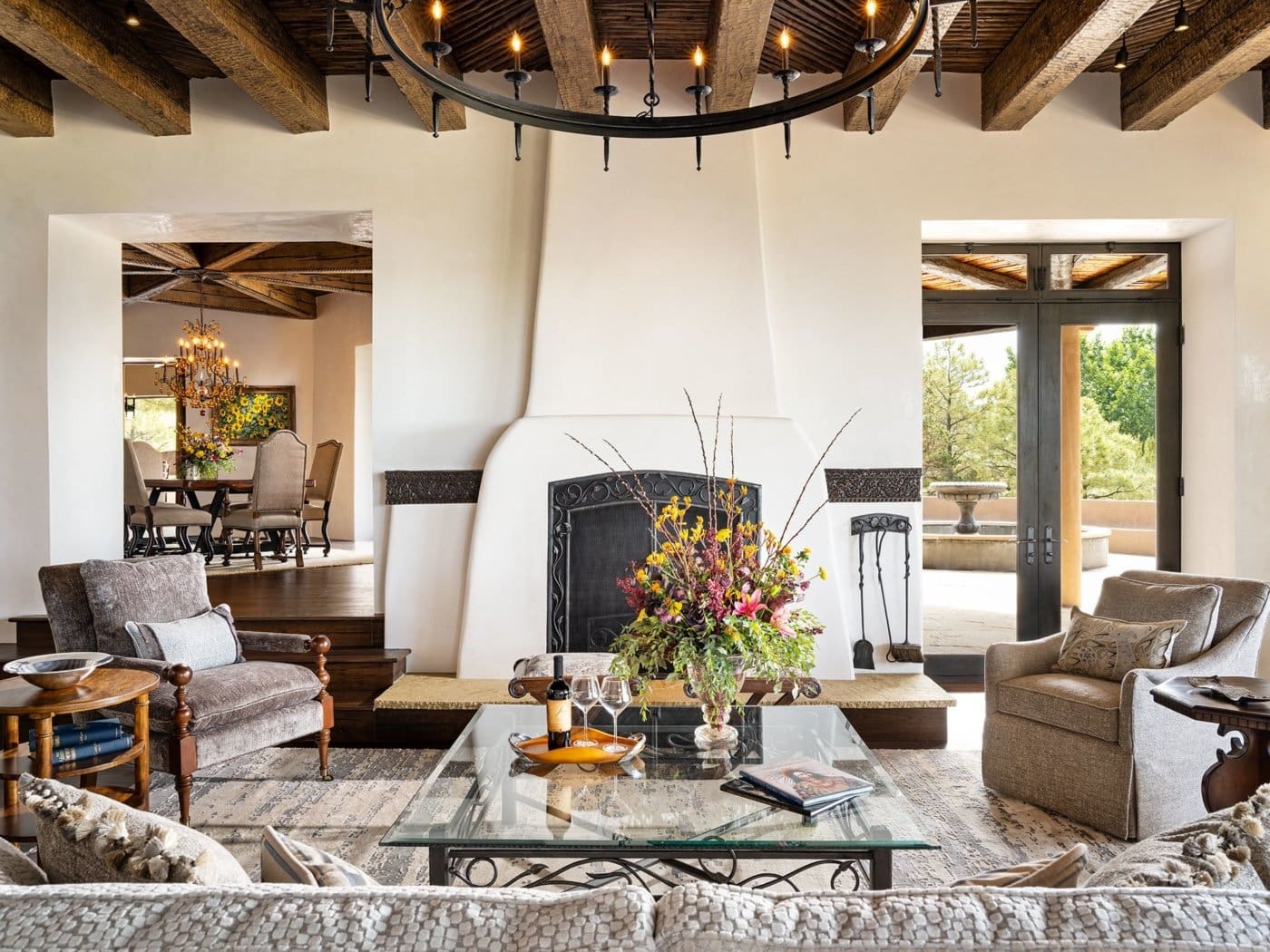 TIERRA CONCEPTS MOUNTAIN MASTERPIECE
Tierra Concepts has won the Grand Hacienda Award an unprecedented seven times!
Our 2021 Grand Santa Fe Hacienda is inspired by the natural beauty of Santa Fe, blending a traditional home design with custom state-of-the-art functionality. This exquisite home incorporates local stone and wood to create a sumptuous composition of layered textures and unique character.
Tierra Concepts 2021 Awards: Grand Hacienda, Best Master Suite, Best Kitchen, Excellence in Innovation, Best Craftsmanship, Best Design