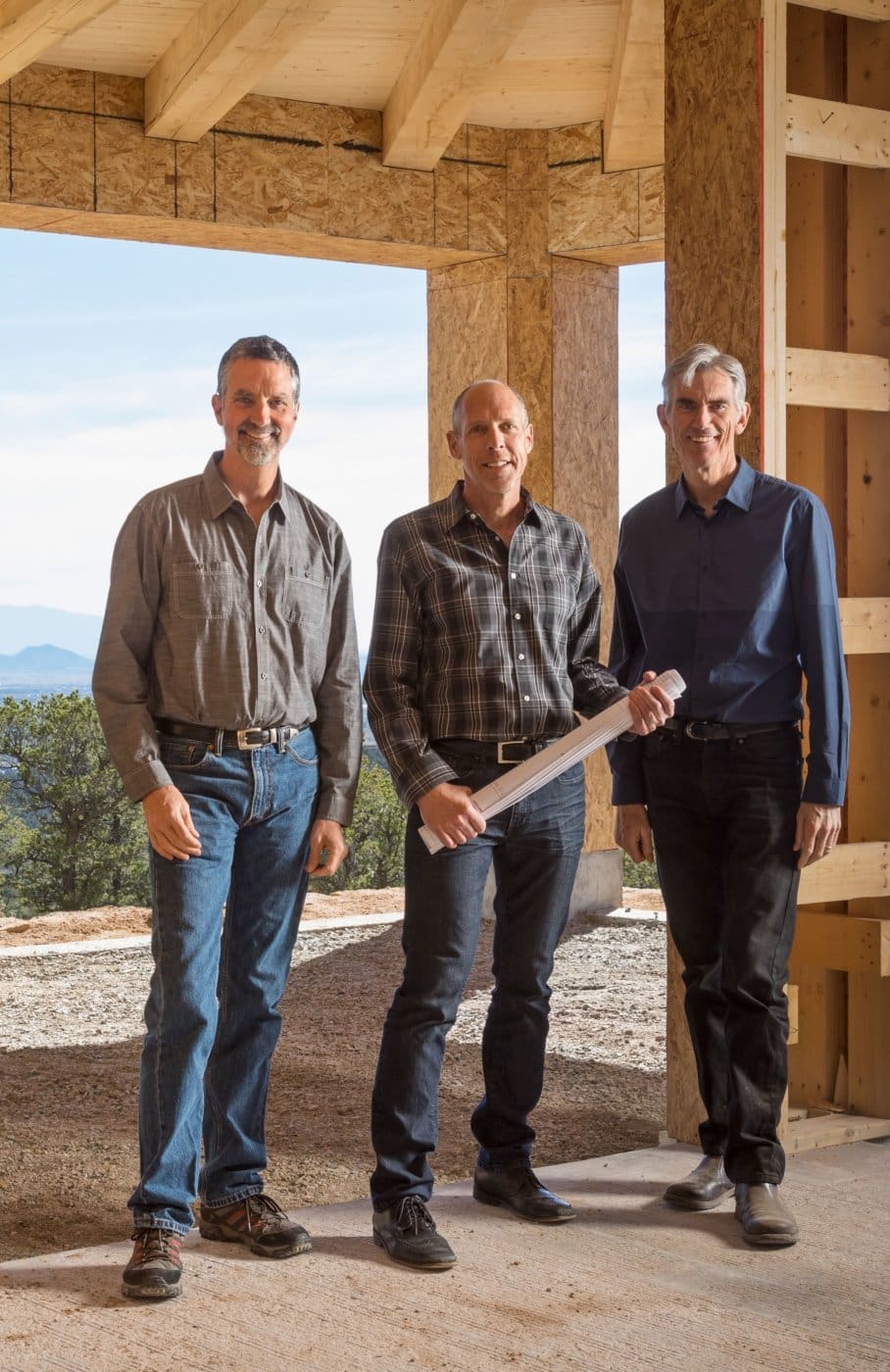 Tierra Concepts is a successful local company, founded in Santa Fe in 1992. For over 30 years we have been designing and building many of Santa Fe's finest homes. Tierra Concepts has completed 168 custom homes, a number that no other builder can match. ​
We have a team approach that extends through every area of our business. To begin with, we have three partners, Eric, Keith and Kurt, each of who are intimately connected to every aspect of the company. We also have a team of designers, some of whom have been with Tierra Concepts since day one. We then have a team of construction managers who ensure that no detail is overlooked in the construction of your home.
Tierra Concepts has been at the forefront of the evolution of "Santa Fe Style" as it has grown and changed over the years. We can design and build in any style of your choosing, as you can see in our Portfolio pages.
We are known, and awarded, for our craftsmanship and attention to detail. We have solid relationships with the best sub-contractors in town. They know us and respect our work. This is very important in a town such as ours with many homes being built at the same time.
Please give us a call or drop us a line, and we would be happy to discuss your dream project 505.989.8484 or EMAIL US.