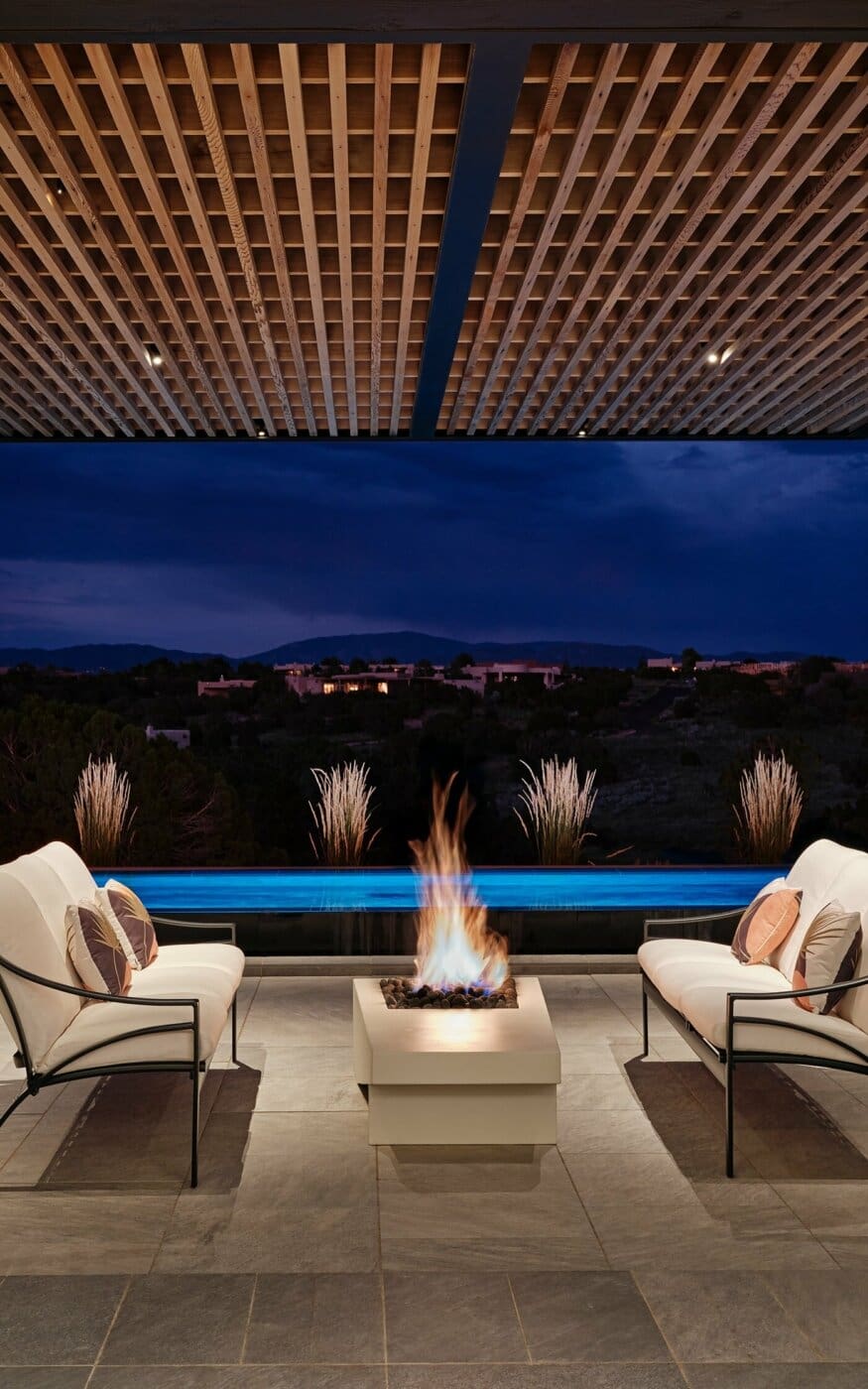 Tierra Concepts has built over 65 homes in Las Campanas, more than any other custom builder here. This figure alone attests to our stellar reputation in Las Campanas.
We are an unparalleled design and construction team, working together for almost three decades. We have three partners who have been a team for 30 years, as well as a detail oriented staff with hands-on oversight and another team focused solely on construction management.
Tierra Concepts also brings to the table a robust understanding of the Las Campanas Design Review process and the requirements needed to help your home glide through this review process. One of our three partners, Eric Faust, was a member of the Las Campanas Design Review Committee for six years.
We are also known for our outstanding design work. Tierra Concepts has won over 60 design and construction awards, including:
Best Craftsmanship,
Best Floor Plan,
Best Master Suite,
Best Kitchen,
Best Outdoor Living Space,
Best Exterior,
Best Floor Plan,
Best Design,
Outstanding Wood Work and
Most Innovative Design.
Most notably, we have been awarded the prestigious Grand Haciendas Award an unprecedented seven times.
We would like to introduce you to our team of Las Campanas home designers and builders. Please give us a call 505.989.8484 or EMAIL US.