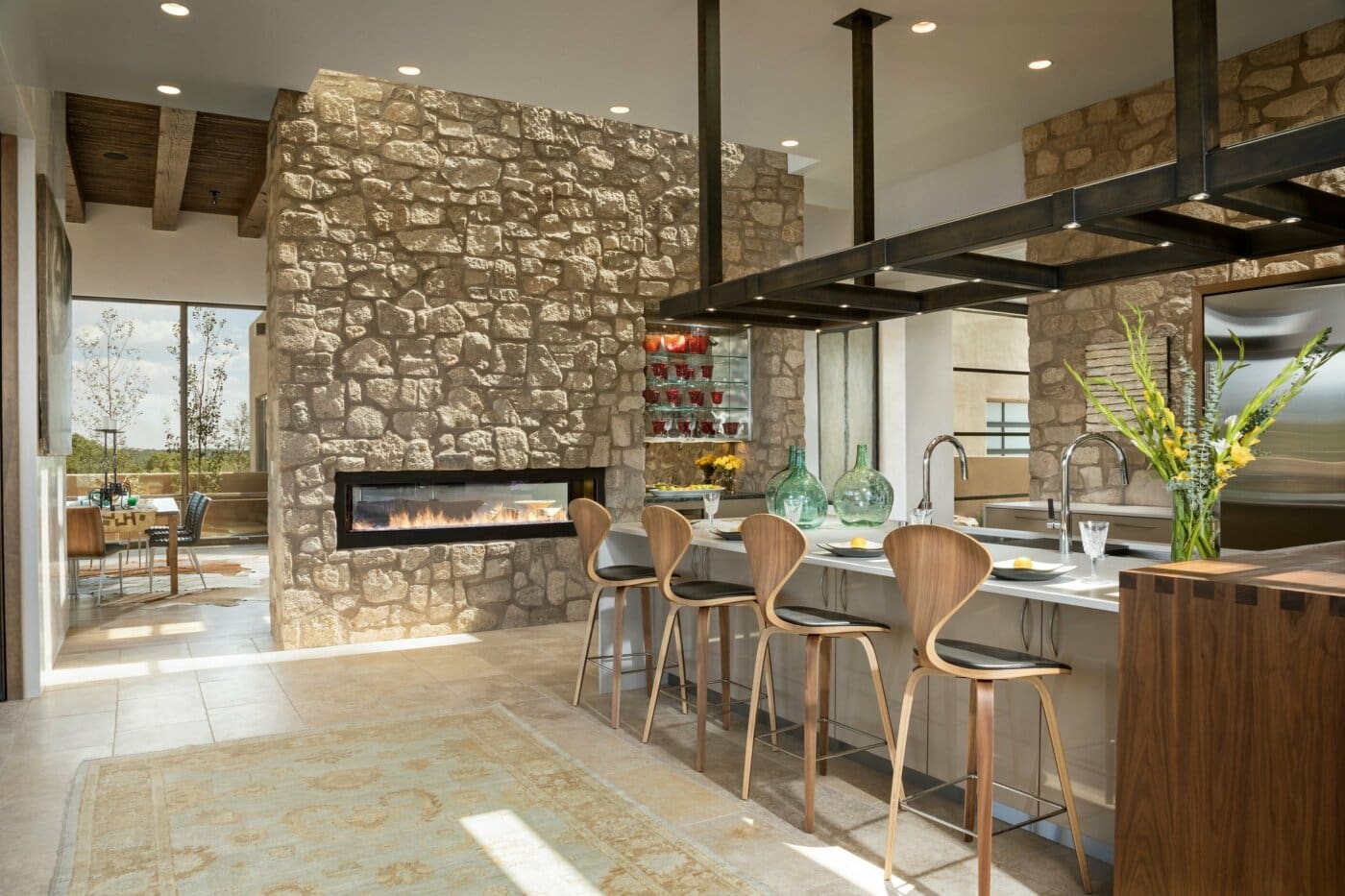 When you are thinking of designing a custom home in Las Campanas, Tierra Concepts is a perfect choice because of our extensive experience designing all styles and sizes of homes here.
We have a portfolio that shows all the permutations of Santa Fe Style, from traditional Santa Fe homes to very contemporary homes.
Tierra Concepts has been at the forefront of the evolution of design in Santa Fe, as well as in Las Campanas. We spearheaded the blending of both traditional and contemporary architecture into a uniquely Santa Fe design style that we named Contextual Modern.
Contextual Modern homes give you all the modern amenities that you desire, such as indoor/outdoor living, window walls of light, and the most contemporary fixtures. However, a Contextual Modern home still retains the warmth and southwestern luxury that Santa Fe has always been known for. In addition, Contextual Modern design combines warm, natural materials with contemporary room and window design.
If you are longing for a traditional Santa Fe style home, yet one that feels modern too, we have been designing contemporary versions of Santa Fe homes, such as this Classic Eastside home on Canyon Road.
Please give us a call to discuss your ideas and your dreams for your custom home in Las Campanas, 505.989.8484 or EMAIL US.